Waterproof Flooring in Kelowna, BC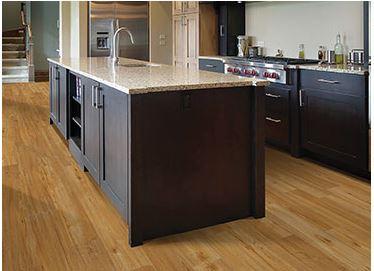 Transform your home with the right set of flooring from our local showroom. With our collection of waterproof flooring in Kelowna, BC, you are sure to find the perfect option to enhance the look of your home without overspending on your materials. Our inventory includes stunning products that do not require regular upkeep. Visit us today to discover how choosing waterproof luxury vinyl planks and carpeting can make an impact in your space.
Waterproof Luxury Vinyl Planks are Easy to Care for
Dreaming of adding the luxury look of hardwood to your home? While wood is a popular material, it is not an ideal addition for every room in a home. Basements, bathrooms, and any other area that is prone to high levels of moisture require a specific material. By shopping with us for your waterproof vinyl flooring for your rooms, you will achieve the look you want without the threat of stains, warps, and other common issues.
You have enough to do each day without stressing over performing upkeep and repairs on your flooring. Avoid this added stress when you shop with us for your waterproof flooring. Our inventory includes options for carpet, plank, and vinyl from some of the leading names in the industry today, including Downs H20 and Tigressa H20.
Households with children and pets require a durable flooring material that holds up against heavy foot traffic. The waterproof carpet and vinyl varieties from our showroom are the perfect addition for even the busiest room in a home.
Waterproof Carpet for Any Room in a Home
Accidents happen. Whether you frequently deal with pet stains, spills, or other messes, waterproof flooring will save you time spent cleaning and fixing your surfaces. No matter what you spill on your floors, you will be able to clean your floors without spending time scrubbing and buffing the area.
How does waterproof flooring work? These materials feature a unique construction that prevents liquids from soaking into carpet padding and the subfloor. Any spills will remain on the surface, allowing for easy cleanup.
After going through the selection process for your new flooring, turn to us to complete your project for you. Our team is available to perform a full waterproof flooring installation throughout any room in your home. We focus on the details to ensure that your new setup lasts for years to come.

Contact us in Kelowna, British Columbia, to shop our selection of waterproof flooring. We feature waterproof luxury vinyl planks and other products for purchase throughout Summerland, Peachland, Penticton, Naramata, and surrounding areas.