Cambria™ Quartz Countertops in Kelowna, BC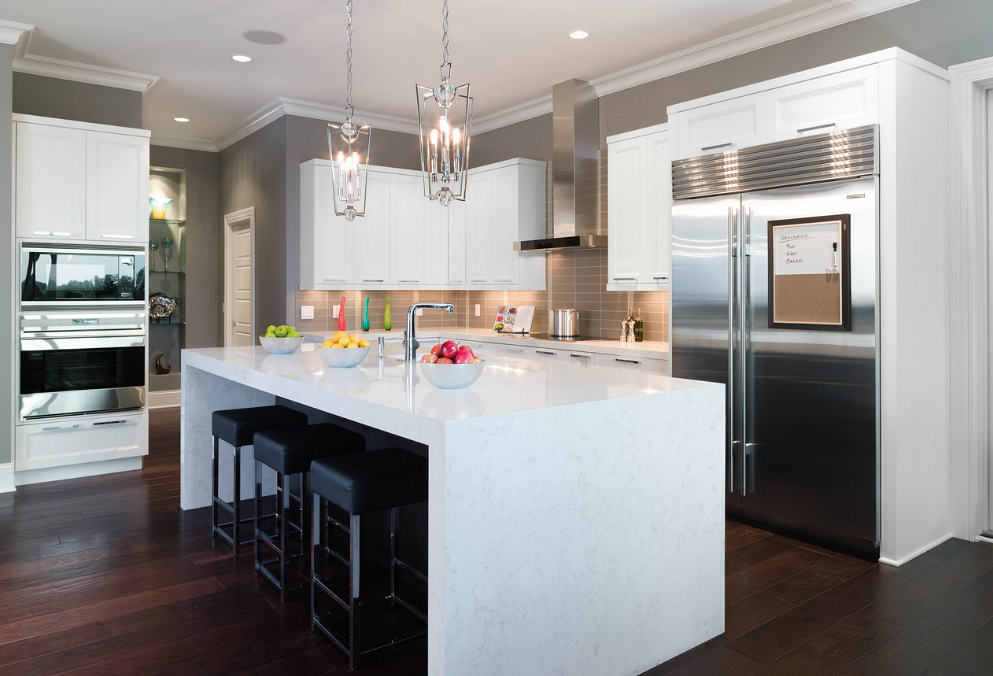 Are you ready to steer your interior design in a bold and new direction? Brighten up your kitchen or bathroom with Cambria™ quartz countertops in Kelowna, BC. Our flooring and remodeling center offers the materials and resources you need to improve the look, feel, and value of your interior. Explore your options with us, and choose countertops that will last.
Our showroom has a wide selection of countertops for sale. Specializing in natural, hard surface materials, you can view samples of our offerings and plan your next remodeling project with us. We stay up-to-date with the latest developments in the industry, so you have access to the information you need to make a smart investment.
Quartz Countertops by Cambria

™

: The Sensible Decision
Improve the look, feel, and functionality of your kitchen or bathroom with Cambria™ countertops. This manufacturer specializes in the design and fabrication of quartz stone counters. Many homeowners have come to trust Cambria™ because their offerings are built to look beautiful and last longer. Key benefits include:
Durability: Cambria™ counters are made of natural quartz. This solid stone type is non-porous and resilient. As such, you can expect Cambria™ quartz to resist impacts, scuffs, and scratches with ease.
Cleanliness and Sanitation: Since Cambria™ surfaces are non-porous, they repel water and liquids from raw food. These characteristics make cleanup simple and stress-free. Also, these surfaces discourage the growth of harmful microbes and bacteria.
Maintenance-Free: Unlike granite and marble, quartz does not require periodic sealing or resurfacing to remain new and strong. Simply use warm water and a mild detergent to keep your investment looking neat and tidy.
With unmatched strength, beauty, and customization options, Cambria™ quartz countertops are an investment for life. Owners trust this manufacturer for their attention to detail and responsive customer service. Arrange a consultation with our showroom staff to learn what comes with your Cambria™ purchase, including limited lifetime warranties.
Explore the Cambria™ Quartz Colors & Possibilities at Our Showroom
As proud retailers for Cambria™ countertops, we want you to start your next remodeling project with total confidence. Visit our center for an interior remodeling consultation. We'll show you samples of our countertop options, including a wide variety of Cambria™ quartz colors.
On top of that, we also offer a wealth of products, which makes us your complete remodeling source. Mix and match to create dazzling, new spaces. We also offer other materials, such as flooring and window treatments.
Contact us to request a consultation for Cambria™ quartz countertops. Our showroom proudly serves property owners throughout Kelowna, BC, including Summerland, Peachland, Penticton, Naramata, and the surrounding area.